HIGH THERMAL INSULATION, HEAT-SAVING PROPERTIES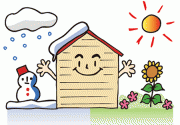 When choosing thermal insulation materials is necessary to pay attention not only on the thermal conductivity, but also on the weight of the material. The heavier materials, the more difficult to work with them, the higher the cost. Zodiac panels have easily and guarantee a stable heat insulation, environmental friendliness, economy for years. Based on the foregoing, the panel Zodiac is one of the most profitable thermal insulation materials in the building materials market in our time.
PHYSICAL PARAMETERS
INDEX
REQUIRED
VALUE
ACTUAL
VALUE
STANDARD

Coefficient of thermal conductivity
(25 oC, w/m*k)

≤0,040
0,024
GB/T 10297-1998
Toughness, кПа
≥30
52,7
JG 149-2003
Absorbability,
г/м2
≤424
415
JG 149-2003
Surface density,
кг/м3
≥1,7х102
1,82х102
GB/T 6343-1995
WATER-REPELLENT AND MOISTURE BARRIER PROPERTIES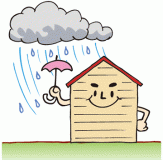 Panels "Zodiac" are aluminized, galvanized sheet as an outer layer, are connected seamlessly with the help of connecting fittings, the inner layer - polyurethane foam sheet, so extremely low hygroscopic. Thus, the panel Zodiac have excellent water-repellent and moisture barrier properties.
FIRE RESISTANT FEATURES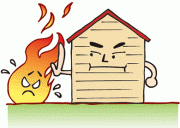 "Zodiac" The panels have excellent fire resistance properties and make your life safer.
INDEX
REQUIRED
VALUE
ACTUAL
VALUE
STANDARD

Oxygen index

≥26%
26,1
GB/T 2406-1993
Level foam flammability
Average burning time ≤90s
77
GB/T 8332-1987
Average burning sphere ≤90mm
37
GB/T 8332-1987
EXCELLENT SOUNDPROOFING FEATURES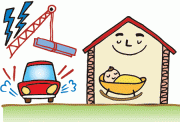 In addition to the insulating properties of the polyurethane foam sheet with a plurality of individual bubbles, perfectly isolates the noise. With incessant noise outside the room will remain silent like a thicket.
LIGHTNESS, DURABILITY, EASE OF INSTALLATION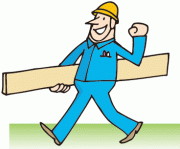 Panels "Zodiac" by weight up only 1/6 the weight counterparts, are easy to install, durable. Gives a new view of old buildings do not require treatment podlegayuschih surfaces.
DECORATIVE HEAT-INSULATING PANELS ZODIACTM


MATERIAL

Aluminum-galvanized sheet,
aluminized paper, polyurethane foam

THE SIZE


3800х380х16 mm
THE WEIGHT

≤5,5 kg
DURABILITY AND ENVIRONMENTAL FRIENDLINESS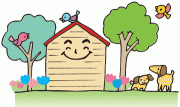 Panels "Zodiac" do not decompose and do not emit harmful substances, can reduce the amount of contaminants in the human living environment. The old panels are recyclable and reusable - it is high-quality and highly environmentally friendly product. In addition, alyuminizirovanye sheets embossed durable, diverse in color, with a lifetime of more than 50 years.





HIGH SEISMIC STABILITY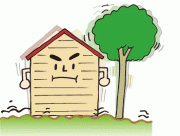 "Zodiac" The panels are highly durable, resistant to external influences, impacts, wind, earthquakes. When connecting panels used in the method of the groove-and-groove, which solves the problem of cracking of the sealant by ultraviolet rays.